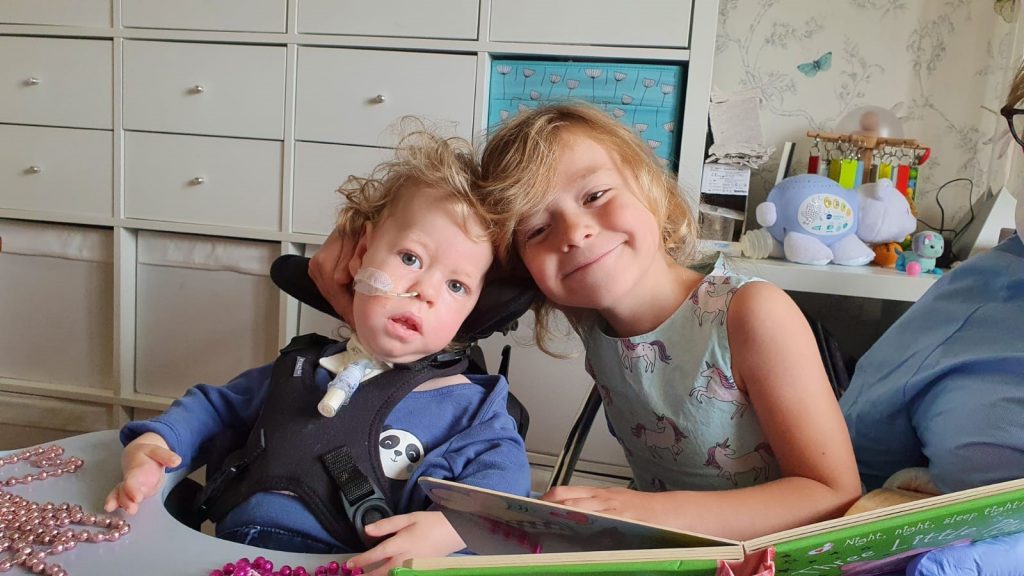 Jessie May nurses help to provide essential support for families from the point of their child's diagnosis, for respite, for end-of-life care for their child, through to bereavement.  Over the last 25 years, Jessie May has helped to support families in their final and most important moments, offering emotional support and specialist nursing care. By using Gifts in Will, you can leave a lasting legacy for terminally ill children and their families, by providing important moments of peace through your donation. 
"I couldn't cope without Jessie May. They provide expert care, and they give us the security that Finley is being so well cared for. Jessie May come in for a couple of hours and this enables me to leave Finley and sleep or spend time with his siblings"

Annaleise, who is up through the night to care for her son Finley
Up to 54% of UK adults do not currently have a will, and over 5 million adults said they do not know how to write one, as well as 30% of existing wills being out of date. Writing a will can be a daunting experience, so luckily, Jessie May has partnered with online will-writing experts, Farewill, who are an award winning will writing company that can provide extra assistance.
The process of crafting your will is a unique and extremely personal process, because you are helping to set out a future for your loved ones. In order to aid with this experience, Jessie May have a Write a Will guide pack available via their website.
Individual Giving Manager Kath Jones is pleased to have the opportunity with Farewill,
"Leaving a gift in a will to a special charity, once you have made sure your loved ones are taken care of, is a wonderful way to ensure you leave a positive legacy for the future. They pass free of inheritance tax to your chosen charity so the full amount can be received. Gifts in Will are a vital source of funds for us at Jessie May and enable us to help plan a future for the children and families in Bristol and the South West who so desperately need us."
Head over to our In Memory page to learn more about how to leave your mark on this world by making a gift in your will to Jessie May.